nid_dabeille
Jack and Stephen (and Sarah and I) just got back from a lovely trip. The highlights were the big huge historic
Biltmore House and estate
, and hiking to lots of waterfalls (lots being 3 or 4 or 7 or something.) The boys had never had a vacation before, and they were SO excited! They got rather dirty and bruised, and Jack lost a little gold braid, but ehh, that's inevitable. And it made me glad that I'd never gotten around to making Stephen a proper waistcoat. Proper clothes just don't suit his naturalist habits.
So here they are, Jack and Stephen at Biltmore: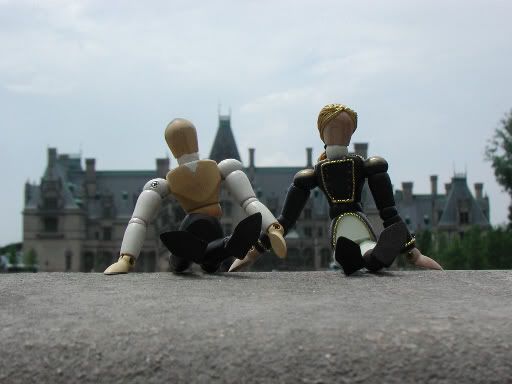 Stephen marvels at the grapevines in the garden. Jack is bored.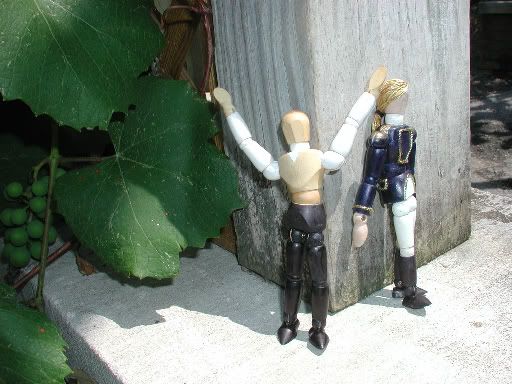 The boys enjoy a refreshing pot of tea and some marvelous snapdragons (or slapdragons as I prefer to call them now. Who is it whose son calls them that? I forget. And that's actually just the creamer.)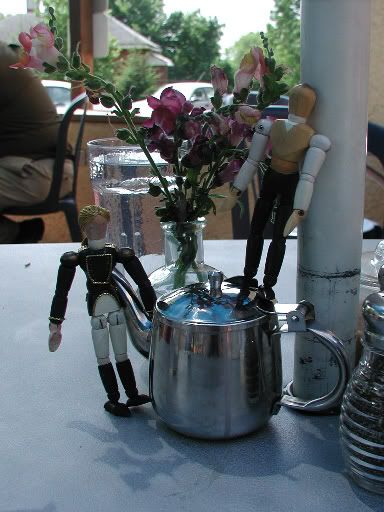 A sublime view of Hooker Falls:
Worrisome views of tadpoles at Triple Falls: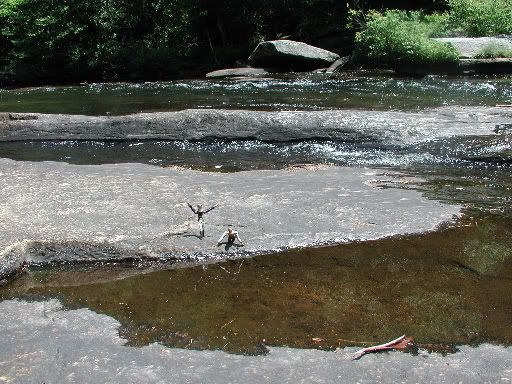 More worrisome still!!! (But it's only a northern water snake,
Nerodia sipedon
)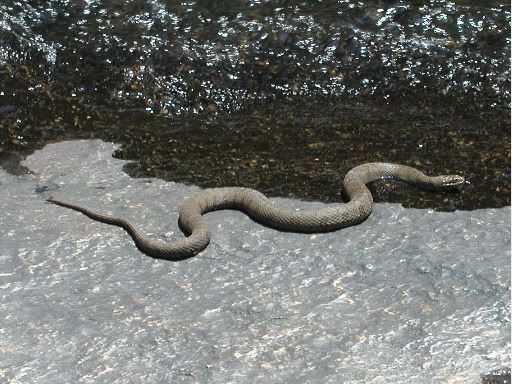 Jack is unimpressed by
Nerodia sipedon.
Catching a ride with their minders. Sarah: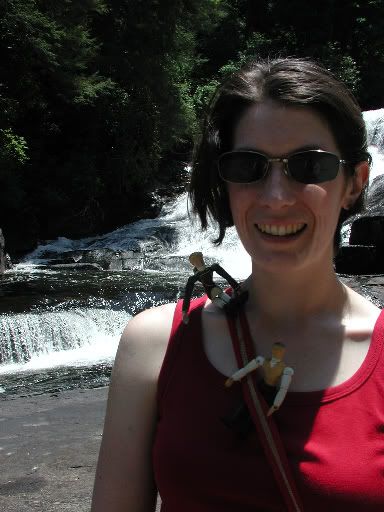 And me: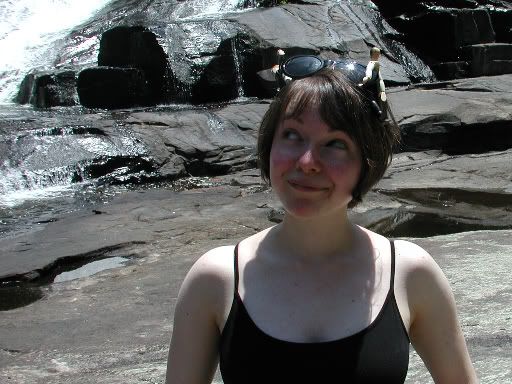 Farewell, beautiful falls!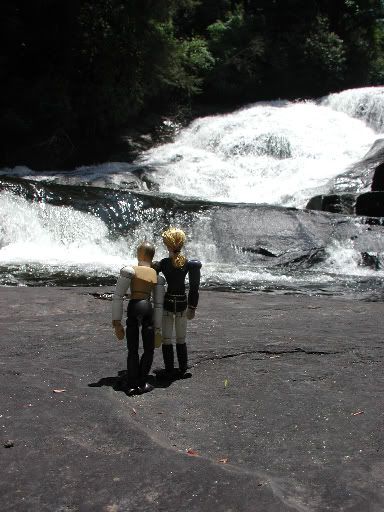 The end.