nid_dabeille
Or about as close as they're going to get for a good long while. The north pole, that is.
When last we heard from our poppets, they were journeying through the arctic tundra, overcoming great obstacles...
And now, they journey well into the arctic, up above even the arctic circle where no poppet has gone before.
Facing great perils!!!
"STEPHEN!! Clap on to the ice! Are you all right???"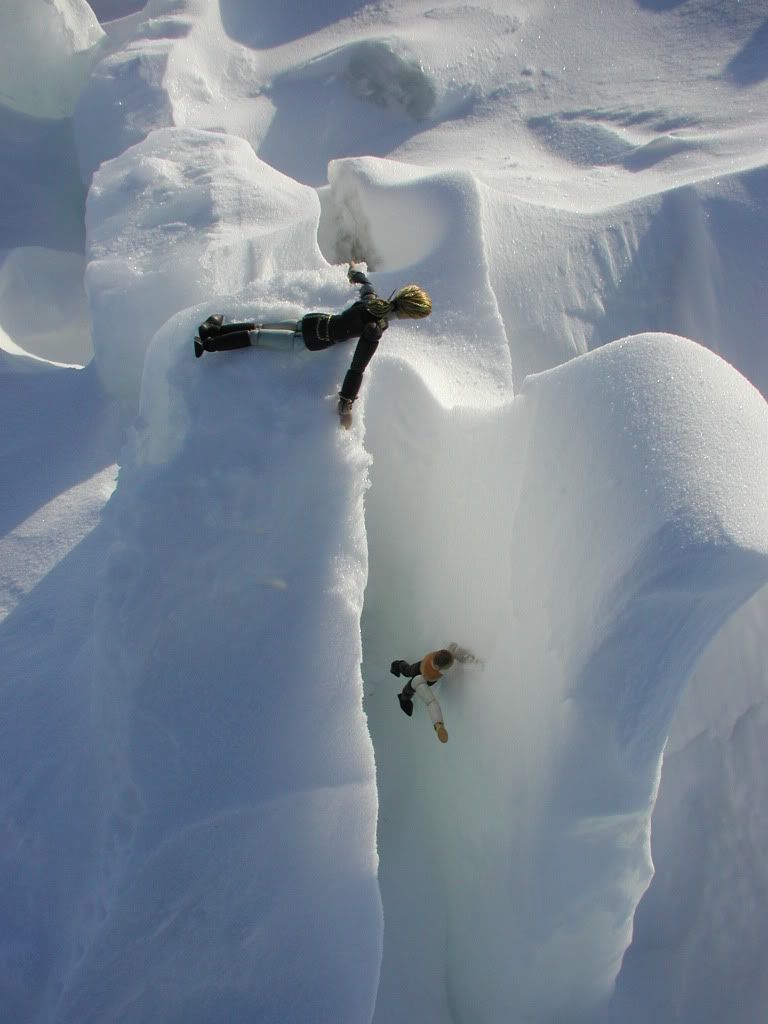 "Hold fast and don't move! I'm coming down!"
"Stephen!!! Stephen, can you hear me? Just hold on! I'll get you out of there!"
"Just one more pull - heave!"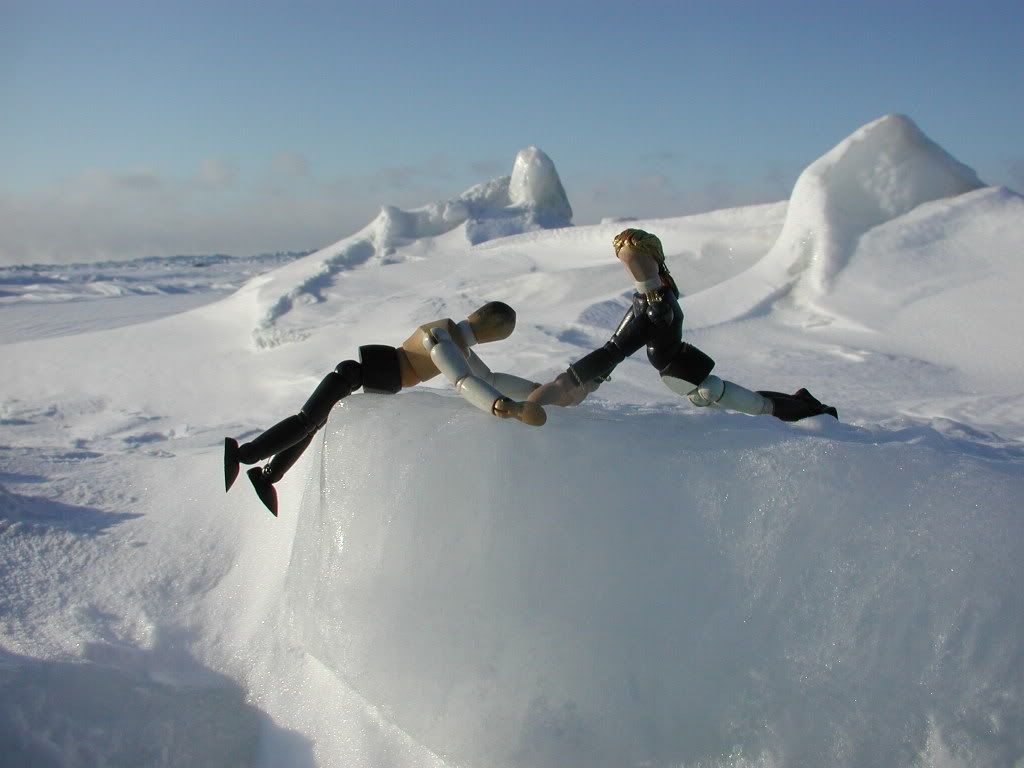 "Stephen, look, a boat! I'll ask these Eskimos if they can give us a lift. Hello! Hello! Stephen, speak to them."
"By all that is holy, I believe I see the immature spotted seal...!"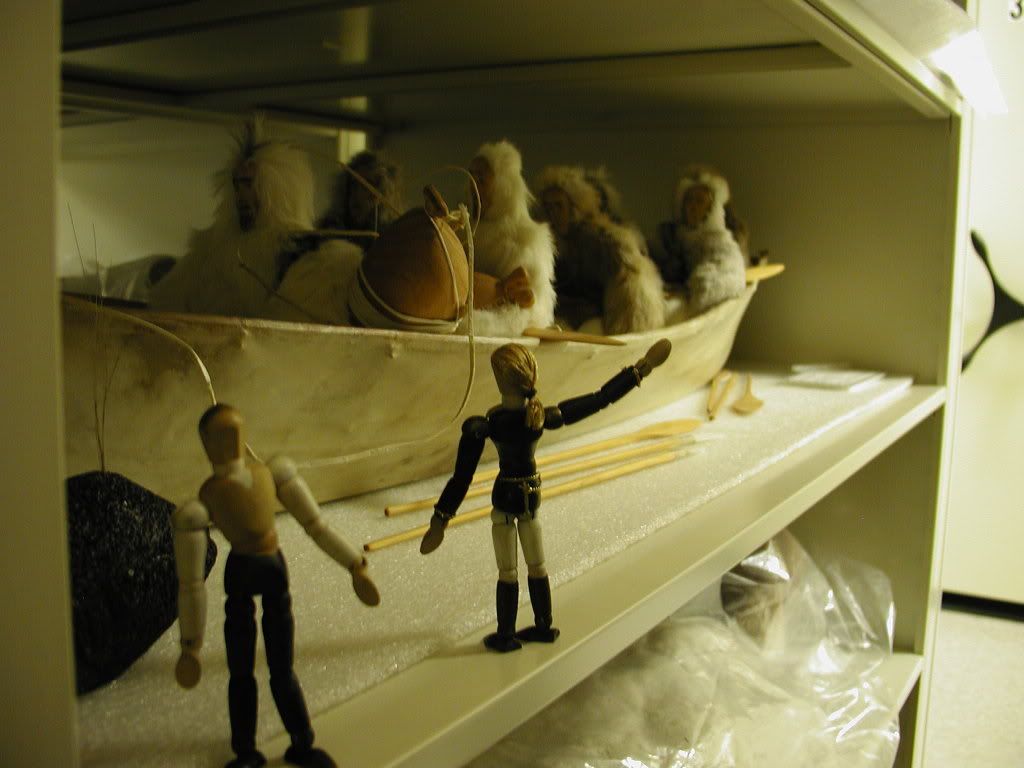 "I remember there was a story about Admiral Nelson, when he was a young midshipman in the far north, encountering a - STEPHEN!!!"
"There, honey, there is nothing to fear."
"Come, Stephen, this place is far too dangerous for us!"
"I can't seem to make myself understood. I asked this fellow for soused hog's face."
"Perhaps it is because you speak the Castillian Spanish, and he speaks the Inupiaq Spanish of Mexican Alaska. Shall I try?"
"Well, we're safe and sound for tonight in the ice cave. Let's just hope that it doesn't snow on top of us."
"Amen!"
Note: Actual poppets were hurt during the making of this adventure. Stephen Poppet performed all his own stunts - entirely by accident.